Dear Customer,
Thank you for using ToCoo!
This is a free gift of 2,000 yen OFF of the rental fees for all models and all outlets available from『Nissan Rent a Car』and『Budget Rent A Car』!
The coupon is valid until October, so please use it for your trip!
ToCoo!  Car Rental ⇒here
Get a coupon!
↓↓↓↓↓↓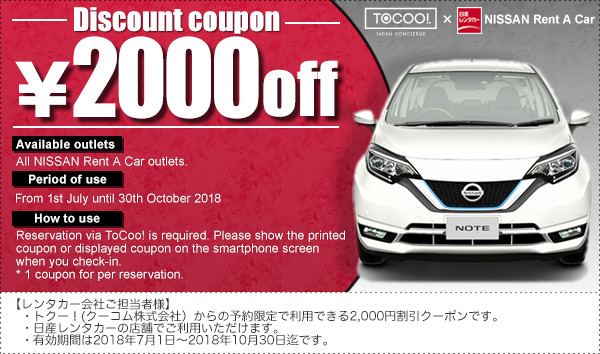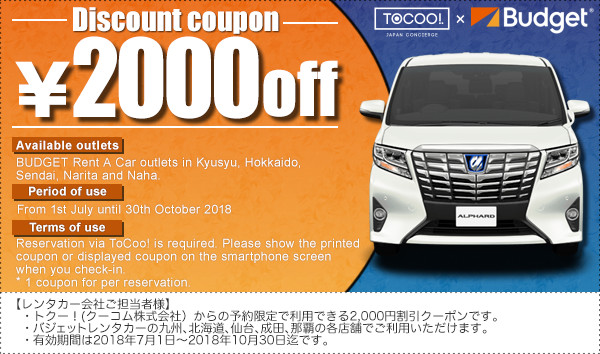 *This coupon can only be used from July 1, 2018 to October 30, 2018.
*For details, please check the description of the coupon.
ToCoo!  Car Rental ⇒here